62 New Trade Students In 2 Weeks For Trades College Australia
62 NEW TRADE STUDENTS IN 2 WEEKS FOR TRADES COLLEGE AUSTRALIA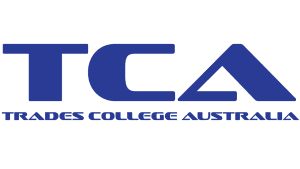 Sometimes your business needs a short-term boost. Our On-Demand contact centre services make it easy to run short term campaigns without the hassle of sorting out hiring, technology and office space.
Challenges
Trades College Australia needed a quick boost to their enrolment numbers.
Solutions
An on-demand campaign, running over 6 weeks, with a focused call list.
Outcome
91 enrolments secured within the first 100 hours, and a further 62 in the following 2 weeks.
Business Goal: A Quick Boost To Enrolment Numbers
Trades College Australia was established to answer a rising demand among both professional workers and employers: critical skill assessment and proof of workplace competence. TCA was looking to make contact with as many tradespeople and trades teams as possible to keep their enrolments and revenue high.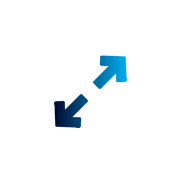 CDM DIRECT BENEFIT: EXPERIENCED SALES AGENTS, COMPREHENSIVE DATABASES
Trades College Australia utilised CDM Direct's appointment setting service to generate as many sales lead as possible across Victoria and New South Wales. CDM Direct have access to the right databases to assist TCA in gaining the best quality appointments.
Challenges
Trades College Australia runs a program that provides assurance throughout the employment process, helping qualified tradesmen and women get recognition for their work and find fulfilling careers.
One of their specialities is the assessment process for Recognition of Prior Learning (RPL).
By providing an objective evaluation of trades peoples skills in action, they can produce an official certificate or diploma for talents that will help tradespeople find meaningful employment, whether entering the workforce, changing careers, getting a promotion or applying for a work visa as a migrant to Australia.
Solutions
CDM Direct have been contacting trades people directly and also companies who employ trades people and might want to assist their staff gain qualifications.
TCA need to make contact with as many trades people and trades teams to keep their enrolments and revenue high.
Trial Results
91 enrolments generated within 100 hours.
Short Term Gain
62 further enrolments generated within 2 weeks.
On-Demand
6 week, short term campaign.
The campaign was considered a reputational success for the company by many observers, with customer satisfaction rated highly. CDM Direct managed not only the first contact from the customer but also ensured customers were kept up to date with the repair process on their machines from start to finish.
CDM Direct processed 15,000 recall requests over 10 weeks across Australia and New Zealand around the clock within 30 seconds and was able to scale the operation to match demand throughout the campaign, making the most of the client's budget.

Agile
We are able to adapt to a changing business landscape quickly and seamlessly.

People
Our people become your people, offering the highest standard of customer service to your customers.

Experience
We have over 25 years of experience working across a wide range of fields.

Responsive
We are experts at getting campaigns into field , and delivering, quickly.

Technology
We have made the investment in state of the art of technology so that you don't have to.