160 Appointments Per Week
160 APPOINTMENTS PER WEEK FOR 16 BUSINESS DEVELOPMENT MANAGERS ACROSS AUSTRALIA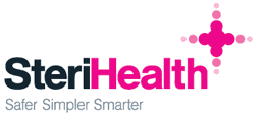 SteriHealth
Business Goal: Increase Growth 
After realising that their Business Development Managers (BDMs) were spending too much time prospecting and setting their own appointments, Sterihealth were looking to outsource the appointment setting side of their role to allow their BDM's to spend more time in front of clients. Already a market leader, sales were stable but the rate of growth was slowing. CDM quickly offered a targeted appointment setting campaign. The client's initial goal was met within 48 hours. 
Challenges
As a market leader, Sterihealth were finding it was a challenge to increase their market share, and whilst sales were stable, their growth rate was slowing.
Sterihealth were concerned that their BDMs were unable to spend enough time in front of potential prospects as they were spending too much of their time trying to source those prospects. They were looking for a cost effective solution to fill the diaries of their BDMs, with a nominal goal of 4 appointments per day.
Having a clear plan to target appointments by territory can make a big difference. It is important to ensure appointments are spread across all BDMs, and CDM Direct can assist with this.
Solutions
Sterihealth selected CDM Direct for their expertise in the healthcare industry and for their ability to target the right audience – 22,000 people Australia wide. CDM Direct began with a trial campaign to generate appointments for 3 BDMs across one state, achieving 4 appointments per day within 48 hours of the project launch. This freed up the BDMs to spend more time in front of clients closing the sale, and less time on the phone trying to find these clients.
After this success, the campaign was rolled out to cover 16 BDMs Australia wide.
To date, the campaign has generated more than 2,000 appointments and significant sales in just 6 months.
Rapid Growth
2000 new appointments in just six months
Specialist Targeting
22,000 Potential customers identified within CDM Direct's healthcare database
Exceeding Expectations
160 appointments booked per week, on average

Agile
We are able to adapt to a changing business landscape quickly and seamlessly.

People
Our people become your people, offering the highest standard of customer service to your customers.

Experience
We have over 25 years of experience working across a wide range of fields.

Responsive
We are experts at getting campaigns into field , and delivering, quickly.

Technology
We have made the investment in state of the art of technology so that you don't have to.